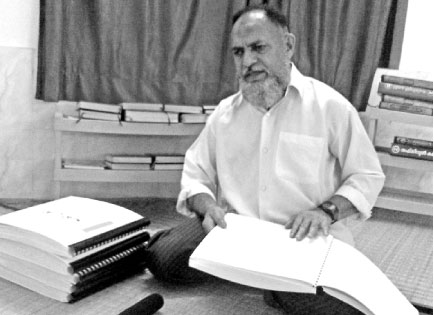 Ali Bapputty of Thottumugham cannot hide his joy. With all the six volumes of the Quran in Braille in his possession, he cannot stop thanking those who gifted them to him. Though Ali lost his sight at 31, his grit and determination and firm faith in Allah saw him through.
Even at the age of 60, he does not depend much on anyone. After waking up early and completing his chores he heads to the Masjidul Furqan, about 100 yards away from home with a hand staff to attend al Fajr (the early morning prayer) every day.
He has been attending al Fajr since his school days but it has become a routine ever since he lost his sight.