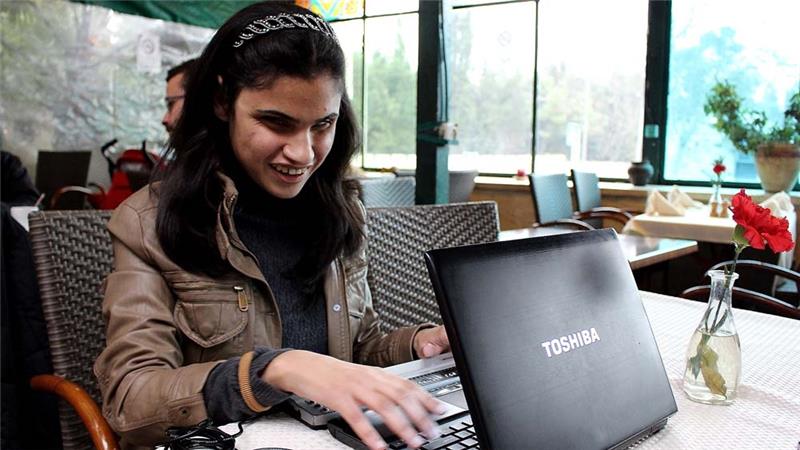 Jerusalem - Born blind, Budour Hassan lacked confidence as a child when visiting new places or trying new things. Even stepping outside was a challenge.
Now, at the age of 26, she seems worlds away from her childhood in Nazareth.
"There have been times at protests, when Israeli police have been beating people. There has been a lot of tear gas, and people have been shouting, 'She can't see, she can't see' as a way to try and protect me," Hassan told Al Jazeera, sipping on a double espresso.
"You know, I understand why they say this, but if I'm honest, I don't like this so much."
Covering protests and clashes has become second nature to Hassan, a Palestinian journalist who reports for several media outlets and websites in Arabic and English.