After a two-year hiatus, Ustazah Halimah has resumed face-to-face braille Quran classes at Al Fitrah Foundation. Currently, there are three female students attending the twice weekly lessons on Tuesdays and Wednesdays from 2:30 pm to 4:30pm.
Al Fitrah Foundation sponsors these classes and engages transport to ferry these ladies to and from their homes for them to attend the classes. They sell trinkets along Jalan Tuanku Abdul Rahman, Kuala Lumpur to make ends meet almost daily. It is a tough job, but they persevere and still manages to find time to learn the Quran. Alhamdulillah for all their sacrifices.
In the meantime, we are working to get more students to enrol. We will keep the group to a minimum, to allow enough personal attention for the students. Should the numbers increase, more classes will be added.
Online Quran Lessons with Al Fitrah teachers
Al Fitrah online classes taught by certified teachers are ongoing.
Brother Majid has been teaching online classes for several years now.
Nadhrah, who recently joined the fold to do editorial work for our publishing section, is a qualified hafizah and is available to teach braille Quran too.
Do spread the word to those who may require their assistance to learn and understand Allah's book. Beginners may start with the braille Primer.
To book your slots, refer to the schedule attached and reach out to us at This email address is being protected from spambots. You need JavaScript enabled to view it. or WhatsApp: +60 13-913 3250.
Online lessons are available daily.
Monday – Friday
10:00 am to 4:00 pm (Malaysian time – MYT) GMT+8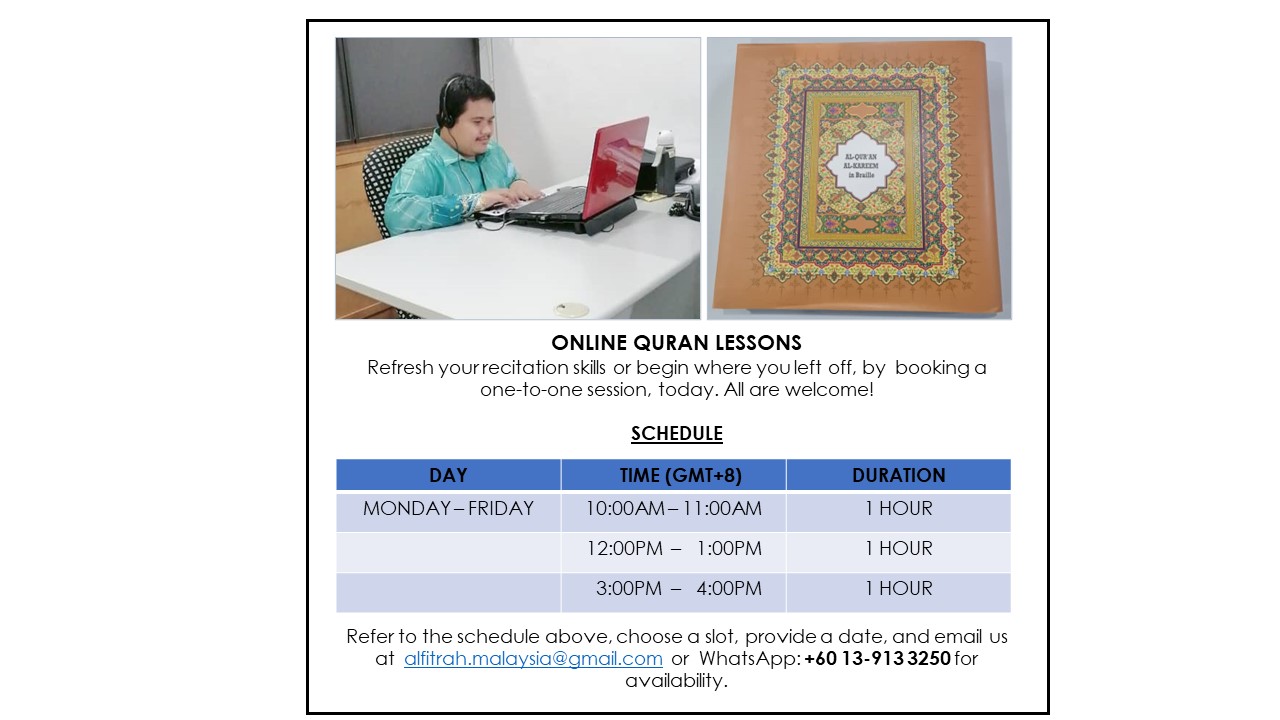 A mini poster showing a photograph of brother Majid (left) seated at his desk facing his laptop, with a headset on, conducting braille Quran reading session online. A photograph next to him is the cover of Al Fitrah's Braille Quran and below is schedule of lessons like the one described in the article.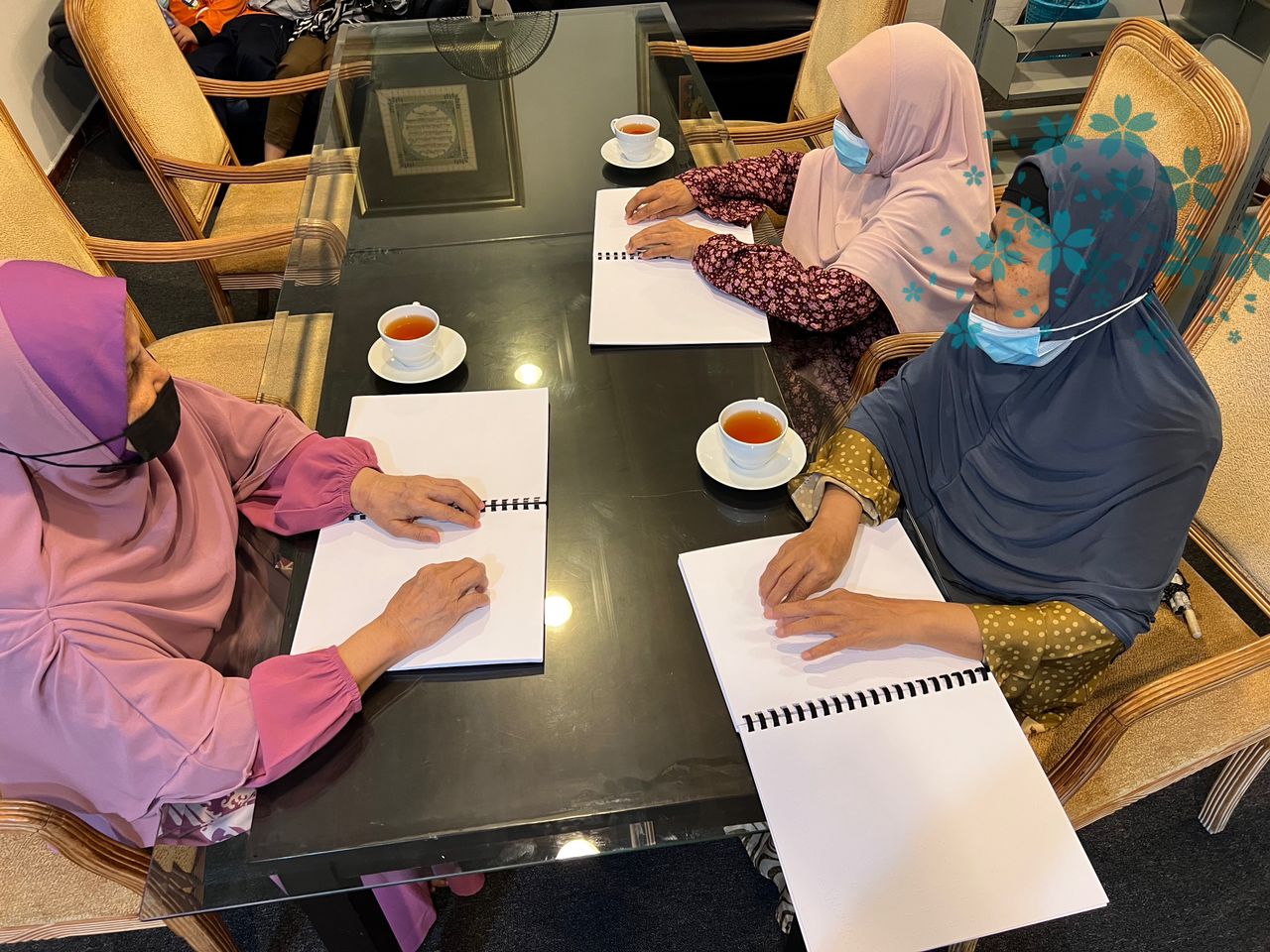 Ustazah Halimah conducting face-to-face lessons with two of her three students at Al Fitrah Foundation. Her students are beginners hence they are starting with the braille Primer before proceeding with the Quran.