Al Fitrah Foundation collaborates with REF on initiatives relating to the assistance of Muslim refugees in Malaysia, on a case-to-case basis. REF or Refugee Emergency Fund, is a non-profit initiative that crowdfunds for emergency cases faced by the refugee community in Malaysia.
Recently, REF was informed of a case of a 40-year-old refugee sister from Myanmar, who was diagnosed with bilateral hypermature white cataract that resulted in blindness.
An eye specialist confirmed that she required immediate cataract surgery to prevent complete permanent blindness.
Upon accepting the case, REF discussed the matter with Al-Fitrah Foundation, and we agreed to sponsor the cost of the surgery amounting to RM4,000. The eye specialist clinic also did their bit by giving a discount on the fees for this procedure.
Alhamdulillah, the surgery was performed successfully on Tuesday, 17 May 2022. Our sister is now recovering from the operation. May she get back on her feet very soon. Aamiin.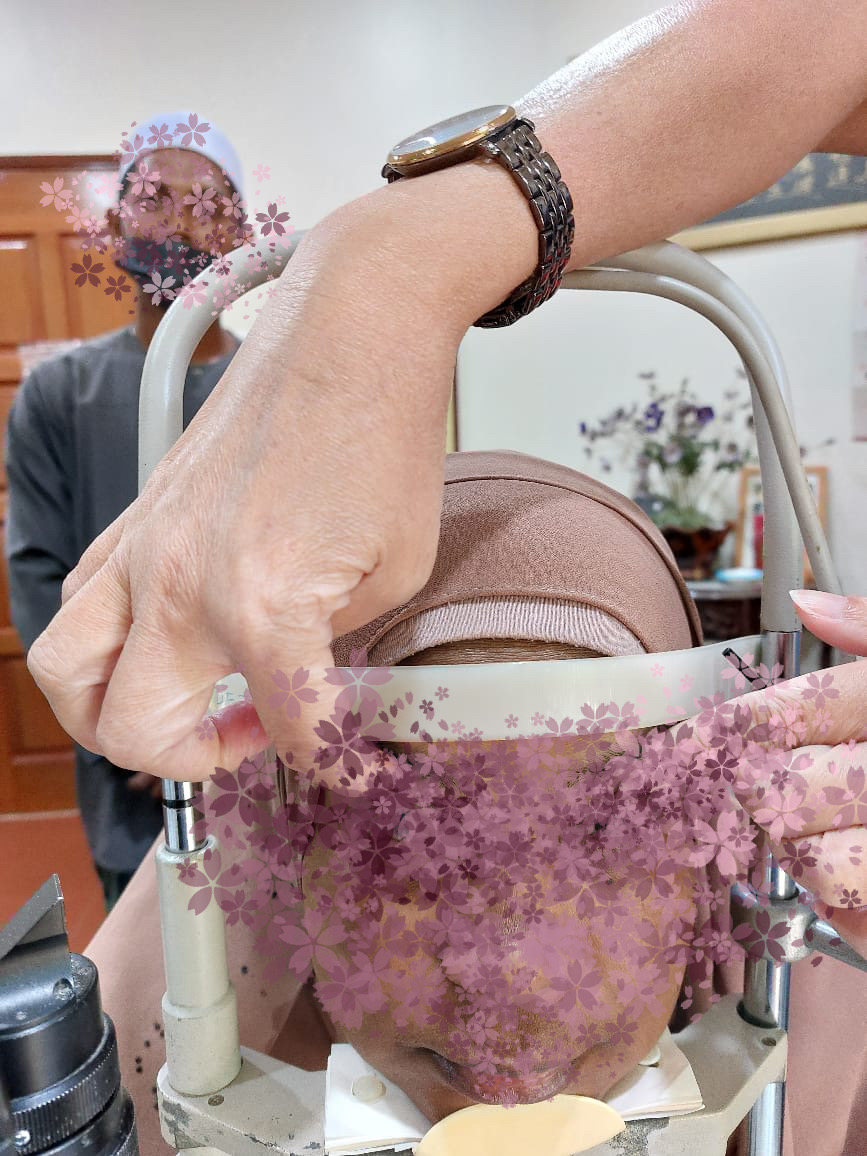 A sister is seen sitting comfortably on an operating chair in a nice and bright room at an eye specialist clinic. She is facing the camera. An eye specialist is standing on the right (only the hands are visible) and checking on her eyes.
A gentleman (possibly a family member) is standing some distance away (at the back) watching the procedure. Both their faces are not visible for the sake of anonymity.